Welcome to Continental Divide Knives – The web home of John Toner and Gregory Naff.  We create hand-made knives that are also works of art.  The knives we design are made from the best materials and come from all corners of the globe.  Please enjoy the site and we would love to hear from you.
Thank you,
John Toner and Gregory Naff
Upcoming Events:
Memorial Day weekend – May 27-29, We will be at the Blues and Bikes Festival in Silver City New Mexico!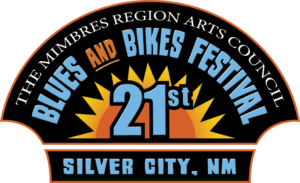 Visit their page at http://mimbresarts.org/blues-festival-homepage/
July, on the 8th and 9th, we will be in Elko, Nevada at the Art In The Park event.
Come out for Elko's largest art-based event in Main City Park and enjoy some of the finest original works of art from all over the west including California, Idaho, Utah, Montana, and Arizona. It is FREE for visitors
It is a two-day family friendly event, free for attendees.
https://elkocountyartclub.wildapricot.org/Art-in-the-Park